Palm Beach Gardens Waterfront Homes
Meet your Community Specialist! 
Welcome to my Palm Beach Gardens and Juno Beach Waterfront Homes site!  My name is Paul Thomson, and I specialize only in waterfront properties within these two very special areas.

The Palm Beach Gardens area fosters an environment of excellence with over 30% of land mass dedicated to green space.  Residents of Palm Beach Gardens enjoy an extraordinary quality-of-life, world-class golf (home to the PGA National Golf Club), tennis, the Intracoastal Waterway, which offers boating, fishing and the most spectacular sunsets!

Juno Beach offers 2.3 miles of beaches with 11 public dune walkovers.  Juno's coastline is one of the highest density nesting areas for sea turtles in the world, and 43% of its land area is preserved.  Those who already call Juno Beach home enjoy boating, fishing, walks along the warm, sandy beach, the ever-changing color of the ocean, and the stunning ocean sunrises and sunsets, among many other pleasures.

See More Paul Thomson Google+ Information


Featured Communities

Cypress Island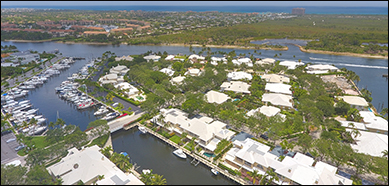 Cypress Island is an exclusive 72 home community comprised of memorable intracoastal and canal front homes. This gated community made of townhomes and single family is located just off Donald Ross Road in Palm Beach Gardens, Florida. Cypress Island offers a beautiful marina as well as a community pool. Residents enjoy being in close proximity to the Gardens Mall, Downtown at the Gardens, and Legacy Place.



Paradise Port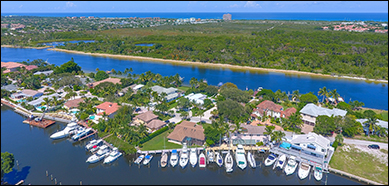 Paradise Port is located just north of Donald Ross Road in Palm Beach Gardens, Florida. This community offers quick access to the Intracoastal Waterway with no fixed bridges. Residents enjoy being near the Gardens Mall, Bert Winters Park, and Downtown at the Gardens. Paradise Port homes have many attractive features such as ceramic, terrazzo floors, and major appliances.



Seminole Landing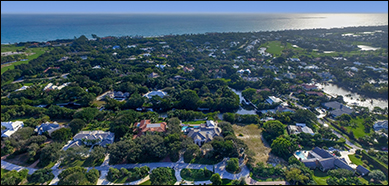 Seminole Landing is a stunning exclusive oceanfront community located in North Palm Beach, Florida.  This community offers beachfront estates, as well as Intracoastal and canal-front homes. Surrounded by the prestigious Seminole Golf Club, Lost Tree Village, and the Atlantic Ocean, Seminole Landing spans 77 acres, offering large estate lots and glistening waterway views. Residents enjoy the lush landscaping and century-old Banyan trees. 
How to Use This Site
For more information and to see actual listings, visit the links on the left-hand side of the page. You'll see a mixture of beautiful Palm Beach Gardens and Juno Beach waterfront homes. To see my listings, please visit the Featured Listings tab on the top left hand side of the page. To learn more about how we market your waterfront property locally and internationally, click the Selling tab at the top of the page. To learn more about Waterfront Properties & Club Communities and the unique way we structure our market, you'll want to click the About Us tab on the top left-hand side of the page.
Please contact me and I will be happy to assist you in selling or buying your Palm Beach Gardens and/or Juno Beach waterfront home.  
Sincerely,
Paul Thomson
Palm Beach Gardens Waterfront Specialist
Office: 561-626-7272
Direct: 561-371-3571